New Trainer in Cambridgeshire
Details

Written by

Jane
We are delighted to announce that we have a new trainer based in Stapleford, Cambridgeshire - Francesca Rigaut.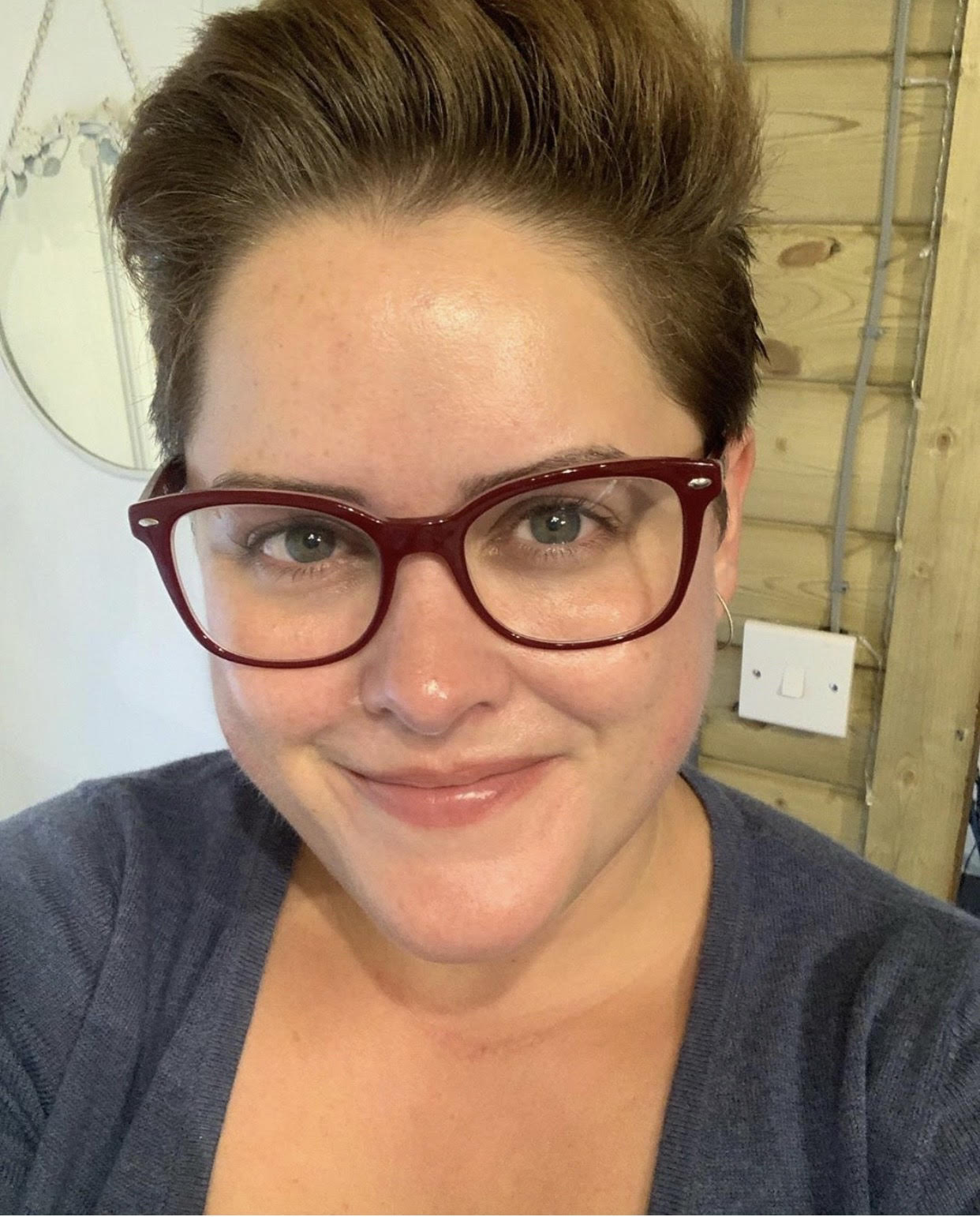 The majority of her working life has been spent working at her local hospital as part of the adult nursing team.
Unfortunately, due to ill health she needed to change career, so she completed her Level 2 and 3 in Beauty Therapy and added in other courses to further enhance her skills and knowledge in order to offer clients and students the best service.
She owns and runs Bella Mooi Beauty and Aesthetics. It is a small, independent company run from my lovely, cosy cabin. Most courses are run on a 1-2-1 basis unless otherwise requested.
The courses Francesca will initially be offering are:
BEAUTY
Brow Lamination
Lash & Brow Tinting & Shaping
Lash Lift
Make-Up
Perfectly Designed Brows
Spray Tan
Strip & Cluster Lashes
ELECTRICAL TREATMENTS
Electrolysis
Galvanic & High Frequency
Microdermabrasion
Radio Frequency
Ultrasound Cavitation
FACIAL COURSES
Cheemical Peels
Dermaplaning
Dermarolling
Facials
Mesotherapy: Face, Body and Hair/Scalp
Skin Needling
MASSAGE COURSES
Back, Neck & Shoulder Massage
Holistic Massage
Indian Head Massage
Swedish Massage
NAIL COURSES
Gel Polish
Manicure & Pedicure
WAXING COURSES
Facial waxing
Foundation waxing
New Trainer in Sunderland
Details

Written by

Jane
We are delighted to welcome Marie Larkin to our team of trainers.
Marie is based in Sunderland, Tyne & Wear.

She has worked in the beauty industry since 2017. She originally had a career as a clinical pharmacy technician spanning 20 years.
Marie says "I believe this background has helped me in many aspects of my role as a therapist".

She runs her own home salon specialising in Skin rejuvenation treatments and has built up a good and solid client base over the past two years.
"I strive to offer the best services to my clients and believe education and training are key and I continually expand my knowledge and skills to achieve this. I'm looking forward to sharing my knowledge and skills with you in my role as a tutor" says Marie.

Marie will be offering the following courses:
BEAUTY
Lash Tinting & Lifting
Spray Tanning
ELECTRICAL TREATMENTS
LED Treatments
Microdermabrasion
Radio Frequency
Ultrasound Cavitation
FACIALS
Chemical Peels
Dermaplaning
Facials & Skincare
Fractional Mesotherapy
Mesotherapy
Skin Needling
NAILS
Gel Polish
Manicure
Pedicure
BACK TO BASICS MARKETING
Details

Written by

Jane
What is marketing?
My definition is:
Identifying your target market (those people who want your service or products, that you can reach easily and who can afford them)
Discovering the needs and/or wants of your target audience
Developing and then executing a plan to create a relevant and unique offering
Creating and retaining loyal customers who actively engage with your brand
In a nutshell, marketing is about creating a positive relationship with your target audience.
Most importantly, whether we like it or not, it is essential for our business. Without it, our business will struggle to stay afloat
I hope that some of the following tips will help you grow your business and increase profit:
Understanding the buying cycle
This is the process prospects go through when they realise they've got a problem that needs fixing or a want that must be satisfied. It has 5 stages:
Recognising there's a problem/want
Searching for solutions to the problem /want
Creating a shortlist of solutions and then picking one
Finding vendors who provide the chosen solution
Making a purchase/booking in for treatment
Don't create a product/service that suits you
If you want to make money, you need to sell your product or service to other people. What they like, want or need is more important than what you want, like or need. Design everything to suit your prospective clients, not yourself, your employees or your friends and family.
You can't sell to everyone
Your product or service will only ever appeal to a subsection of any population. For that reason, to me it's a big mistake to try and appeal to an entire population. To be successful, you should focus on the subsection and forget the rest.
Concentrate on your target market
Your target market consists of your ideal customers - those people who are looking for a product or service like yours to solve their problem.
You can have more than one target market
Many companies create a primary and secondary target market. The primary target receives most of the focus and marketing spend. However, these businesses also recognise that there are other targets which will require some attention if they are to be successful.
Make sure you can deliver what your target market wants
If there is a disconnect between what your target wants and what you can deliver, your marketing plan and ultimately your business, could fail.
Identify your niche market
You will be much more successful if you understand your niche and therefore your ideal customers so they all marketing material is speaking to them.
When you identify a niche, you can become known in that niche and clients will begin to call you. Contrary to popular opinion, narrowing your focus will result in more, not less clients. A good niche will provide you with a long term, sustainable advantage in your marketing that will position you apart from the competition
Get known in your niche
Seek every opportunity to speak, write or share your knowledge with your target audience to increase your exposure and solidify your position as an expert solution provider to this niche. The greater the expert profile you have with the group, the more responsive they will be to your invitation to do business with you
Create a profile of your ideal client
Compile a very detailed profile listing both external factors and internal factors.
What are all the issues, problems and challenges your prospects face? What keeps them up at night?
What do they want? What do they need?
What is the main outcome your prospects might want as a result of using your service?
What benefits do they want to get from using a service like yours?
What are your prospects main concerns? (Price, results, time etc.)
What motivates your prospects?
Know your competition
Make sure you can answer the following questions on all the competitors in your area who are targeting the same type of clients/offering the same sort of treatments:
What's their product or service? Are they in direct competition with you? Does their product or service address a problem in the same way your service does?
Is your client service better than the competition? Do you give value added service?
Find out what they are not delivering. Is it something you could offer?
What is something you can do right now that will fill the gap or offer something that no one else in your industry or area offers
Define your USP
Your unique selling proposition is a unique position that you hold in the minds of your potential and existing clients. A USP is not a catchy slogan but it is crucial to your business success. Without an effective USP people will never know why they should do business with you
Remember, price is not always a determining factor
There's a misconception among many owners that people choose the company that offers the lowest price. This isn't the case and studies have shown that price is seldom the main factor in deciding to purchase. Sometimes offering the cheapest price can be detrimental because potential clients may view your product or service as somehow inferior to others.
The crucial characteristics of a USP
You should be able to define your USP in less than 90 words

It must describe why people should do business with you and not your competitors
It should therefore capture and reflect the most important source of your competitive advantage
It should describe the benefits of your service
It should be specific about your service, quality, products etc
It should show how your service fills a gap in the market
It must be relevant and important to your prospects and clients
It must be able to evolve or meet your clients changing needs or wants
It must be true. You must be able to deliver what you promise. Never advertise or market a USP that you cannot deliver. That will only dent your credibility and harm your current and future custom
Don't wait for referrals - ask for them
A referral is someone else doing your sales and marketing for you at no cost just because they want to. Their experience of your service was so positive that they want to share it with other people.
Referrals are the single fastest and easiest way for any business owner to build deep relationships and earn more money.
Before you ask for referrals make sure the service you have offered is regarded in a positive way by your existing clients.
Put energy into building a referral program
Referrals are easier to convert and will make their decisions faster and are more profitable because there's no cost in acquiring them and they spend/invest more and are more loyal.
Ensure your clients know all the services and products you offer
People talk about your product or service when they really understand it. But unfortunately, most clients have usually only experienced the benefit of a few of your skills or one or two products. Referrals come faster when clients recognise how you could improve their lives. They must be able to understand all your products and services and in turn explain to others what you do. So, focus on educating them about all the areas of service and products you offer
Reward referral generating behaviour
Referrals don't happen just by accident. They are the product of a great client experience and you want these to share this with all that they know. So, you need to reward them in some one
Be direct when asking for referrals
Try "Who do you think will benefit from my service?". If you don't ask you don't get.