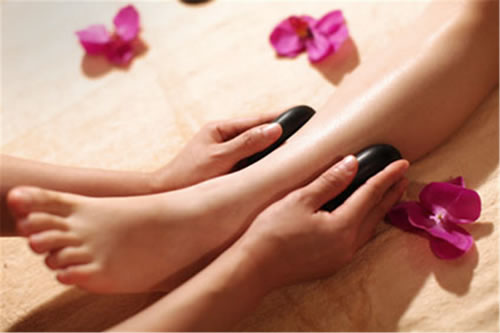 Cost: £275, including booking fee of £110
Pre-Requisites: A&P and Body Massage
Course Length: 1 day
What is Hot Stone Massage?
An American massage therapist, Mary Nelson, was the founder of the original hot stone therapy which she called 'LaStone'. She wanted a system that would enable her to continue her therapy practice while easing her stiff and painful wrist joints. Using the stones to massage achieved this goal, while also enhancing the massage treatment. However, the use of the stones is much more than a tool for the therapist, as the warmth of the stones is truly comforting and relaxing and they also connect us with Mother Earth, grounding our vibrations.
Course Content & Learning Outcomes:
Hot Stone Massage

History
Himalayan Basalt Stones
Hot & Cold Stones
Benefits
Equipment Needed

The Stones

General Points
Arranging the Stones
Cleaning
Recharging
Heating
Chakras
Crystals

Consultations

Contraindications
Aftercare Advice
Healing Effect

Relevant A&P
Treatment
Risk Assessments
Safety & Hygiene
Health & Safety Regulations
Professional Ethics & Standards of Practice
Business Practices

Business plans
Treatment costings
Insurance, Complaints & Malpractice
Registering & running your business
Legislation
Marketing & PR
Record keeping
Cancellations

General Tips (e.g. how to review products, selling skills, tips to getting more traffic, marketing tips etc)
Course Structure:
Home Study (1-day guided learning)
1 day practical
3 Case Studies
Awarding Body: ThinkTree & approved with Towergate
Venues:
This course is available at:
Essex (Ongar)
Hampshire (Portsmouth)
Northern Ireland (Derry)
Nottinghamshire (Newark)
Wales (Bangor & Cardiff)
SPAIN (nr Albox, Almeria)
In-house training available